Products to enhance, maintain and improve health across the spectrum of life.
MODULEN®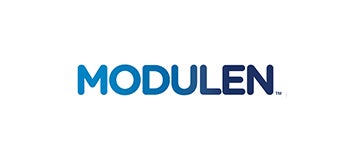 Modulen® IBD is a unique whole-protein, powdered formulation for the dietary management of the active phase of Crohn's Disease to be used as a sole source of nutrition and for nutritional support during the remission phase. It is 100% casein-based, supplemented with optimal levels of lipids and carbohydrates with a low osmolality level for good tolerance and great taste.
Modulen® IBD is clinically proven to improve Crohn's Disease outcomes1-4. It is suitable as a neutral-flavored oral sip feed or for administration as a tube feed. Modulen IBD has been shown in multiple clinical studies to reduce the inflammation in the gut and promote gut mucosal healing.
1.Fell JM et al., Aliment Pharmacol Ther. 2000;14:201-209
2. Borrelli O et al., Clin Gastroenterol Hepatol. 2006;4:744-753.
3. Navas-López VM et al., An Pediatr (Barc). 2015;83(1);47-54
4. Pigneur B et al., J Crohns Colitis 2019;13:846-855