Products to enhance, maintain and improve health across the spectrum of life.
PEPTAMEN® JUNIOR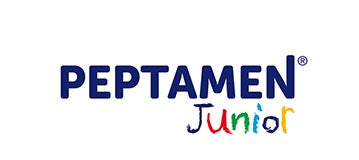 PEPTAMEN® JUNIOR The right nutritional solution to improve clinical outcomes in your GI-compromised pediatric patients.
WHAT ARE THE HEALTH BENEFITS OF PEPTAMEN® JUNIOR FAMILY? 
Peptamen Junior ® Family represent evidence-based, nutritionally complete, 100 % partially hydrolyzed whey-based  enteral formulae to provide optimal digestion, absorption and tolerance to paediatric patients with impaired gastrointestinal (GI) function , aged 1 to 13 years. 
PEPTAMEN® JUNIOR: High performance delivery of nutrients for GI-compromised children 
Protein levels adapted to children.
High quality hydrolyzed 100% whey protein, a unique type of protein fraction, which enhances nutrient absorption and GI function.
A healthy source of fat including medium-chain triglycerides (MCTs), which are easily absorbed and improve overall tolerance.
Each product of the PEPTAMEN®JUNIOR range is specifically designed to meet patient's nutritional needs, in terms of format, composition and energy levels, corresponding to specific disease and clinical status conditions.
The main products of the PEPTAMEN®JUNIOR Family can be summarized as follow: 
PEPTAMEN®JUNIOR, in both liquid and powder formats, formulated for optimal digestion, absorption and tolerance of tube feeding or oral supplementation in paediatric patients. 
PEPTAMEN®JUNIOR 1.5 (ONS), same calorically dense formulae as Peptamen Junior ® Advance with milder hydrolysis level to comply with improved taste suitable for oral feeding. 
PEPTAMEN® INFANT formulated for to promote catch-up growth in infants with or at risk of failure to thrive but is not designed for preterm infants.