Nestlé Health Science aims to develop nutritional therapies that change the way people approach the management of health. In this context, Nestlé Health Science has made several acquisitions, investments and partnerships.
Where it makes strategic sense, Nestlé Health Science will strengthen its offer by acquiring technologies and businesses, as well as key individuals and skills, which add measurable value.
It will also examine promising opportunities arising from Nestlé's venture funds, especially in the area of nutritional therapies. The company plans to leverage its links with a wider innovation network of universities, start-ups and suppliers, using Nestlé's development capabilities and consumer focus to drive product innovation and organic growth.
•
Nestlé Research
•
Nestlé Institute of Health Sciences
Nestlé Health Science has made several acquisitions, investments and partnerships.
KEY ACQUISITIONS

The acquisition of Vitaflo – headquartered in Liverpool, UK – has enabled Nestlé Health Science to establish a foothold in the fast-growing market for uniquely formulated products that address various congenital metabolic disorders that become apparent only shortly after birth.

Metabolic disorders result when people lack the necessary enzymes to break down the fat, carbohydrates or protein in foods they have ingested, resulting in serious medical problems and often requiring a specialized diet and nutritional solutions for life.

Vitaflo's nutritional solutions help patients maintain or recover metabolic homeostasis, often playing the most important role in the management of the disorder. Developing products that taste good, and that are easy and convenient to use, is an important factor in promoting compliance with these highly restrictive dietary management protocols, which are always administered under medical supervision.

In line with our intent to bring new science-based nutritional solutions to gastrointestinal (GI) patients with a compromised or dysfunctional gut, Nestlé Health Science acquired Prometheus Laboratories Inc., based in San Diego, California (USA).

The company is committed to improving lives through the development and commercialisation of novel diagnostic products that enable physicians to provide greater individualised patient care.

Prometheus is primarily focused on the detection, diagnosis and treatment of disorders within the fields of gastroenterology and oncology. Its strategy includes the marketing and delivery of pharmaceutical products and is complemented by proprietary diagnostic testing services. By integrating therapeutics and diagnostics, Nestlé Health Science aims to provide physicians with more targeted solutions to optimise care for their patients.

Nestlé Health Science has entered into a staged, milestone-based acquisition of Phagenesis, a UK-based company developing Phagenyx® , an innovative pharyngeal electrical stimulation device to treat dysphagia (swallowing difficulty).
Dysphagia is commonly experienced by post stroke patients, but also older people and those undergoing post mechanical ventilation in intensive care units (ICU). Phagenyx® is designed to restore the neurological control of swallowing.
Advancing an integrated approach to dysphagia management, from screening, diagnosis and treatment is a key goal for Nestlé Health Science and the healthcare community, ranging from new ways to improve swallowing function to thickening agents and texture modified food to improve swallowing safety.
Phagenyx® can bring a new dimension to swallowing rehabilitation that can be transformational from a patient and healthcare professional perspective.
KEY INVESTMENTS AND PARTNERSHIPS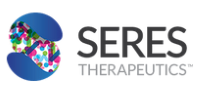 In line with an intent to take a leadership position in the developing microbiome therapy field, Nestlé Health Science has signed an exclusive agreement outside the United States and Canada for Seres Therapeutics' novel class of microbiome therapeutics (ECOBIOTICS™) in the fields of Clostridium difficile infections (CDI, such as SER-109 and SER 262) and Inflammatory Bowel Disease (IBD; such as SER-287 and SER-301). The agreement follows Nestlé Health Science's initial equity investments in US-based Seres Therapeutics announced in January and July 2015.
Through this agreement, Nestlé Health Science will support the potential future commercialization of the first ever microbiome therapy expected to be launched worldwide: Trials are being advanced for SER 109, a candidate targeting multiple recurrent Clostridium difficile (C. diff), a bacterial infection that can affect the digestive system. An additional C. diff and two inflammatory bowel disease (IBD) pipeline candidates are also part of the collaboration, including SER-287, the innovative microbiome therapeutic currently in Phase 1 clinical development in IBD. SERES ECOBIOTICS ™ are first-in-field therapies, based upon microbial organisms and target the microbiome, the 100 trillion microorganisms that live within the human body. When unhealthy – or dysbiotic – the microbiome is increasingly understood to be causally related to a range of diseases.
SERES ECOBIOTICS ™ therapeutic product candidates are based upon microbial organisms, fundamentally different from traditional drugs. Advances in genomics are progressively revealing the importance of the microbiome, which comprise around 100 trillion microorganisms that live in the body, to various aspects of health.

Strategic Innovation Partnership with Flagship Ventures
Nestlé Health Science has entered into a strategic innovation partnership with Flagship Ventures, a leading venture capital and venture creation firm focused on innovations in healthcare and sustainability based in Cambridge, Mass., USA. Nestlé Health Science has invested in the Flagship Ventures Fund V. The partnership will focus on supporting start-up ventures working on nutritional health and therapy, and is intended to provide Nestlé Health Science with early exposure to Flagship's innovative insights and technologies, which may be further exploited through minority direct investments, licensing, joint ventures or acquisitions by Nestlé Health Science. .AstraZeneca and Bayer CropScience are also strategic innovation partners in the fund. A significant portion of the partnership's funding is dedicated to investing in entrepreneurial companies developing breakthrough technologies in the novel nutritional therapy arena relevant to Nestlé Health Science, including brain, gastrointestinal and metabolic health.
Much of Flagship's successful 15-year track record of venture funding and creation has been built in the healthcare field, specifically in therapeutics. Through the partnership, Nestlé Health Science gains access to Flagship's unique model of entrepreneurial innovation through acquisitions, minority stakes, licensing and joint-ventures. Cost effective, safe and clinically proven nutritional therapies – that realize the potential of nutrients to impact disease and health states at a physiological level – have a big role to play in addressing the intensifying healthcare challenges and unmet clinical needs. This fund creates multiple opportunities that can directly relate into the Nestlé Health Science pipeline and portfolio over time.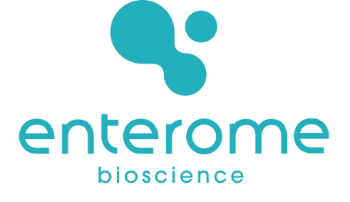 Nestlé Health Science is a strategic investor in Enterome Bioscience SA, a pioneer in the development of novel pharmaceuticals and diagnostics to support personalized therapies in microbiome-related diseases such as Inflammatory Bowel Disease (IBD), cancer and metabolic diseases.
The investment in Enterome reflects Nestlé Health Science's intent to develop its microbiome portfolio interests ranging from diagnosis (Dx), to therapeutics (Rx) and nutritional therapies (Nx).
Enterome was established in 2012 in Paris, France, to develop the discoveries made by the INRA metagenomic platform. The Company has attracted a range of leading venture capital investors (Seventure Partners, Lundbeckfond Ventures & Omnes Capital) and strategic investors (Nestlé Health Science, Shire & INRA transfer).

Nestlé Health Science has made a strategic investment in Axcella Health (previously: Pronutria Biosciences), a US-based company that is pioneering a pipeline of oral therapeutic and nutritional biologics, called Pronutrein® proteins. These target imbalances in amino acid profiles that are now understood to have underlying roles in a range of health conditions (e.g. neurological, muscle and liver disorders).
Amino acids (AA) are critical to life and work in tandem to provide the foundation for a healthy body. Disruption to that foundation has been linked to thousands of diseases and health conditions, all with varying levels and degrees of amino acid dysregulation. That is why addressing amino acid dysregulation has the potential to not only significantly impact the onset of devastating health conditions, but also the potential to regenerate cellular pathways damaged by AA dysregulation and restore health.

Nestlé Health Science has entered into a strategic collaboration with DBV Technologies, based in Montrouge, France, aimed at developing and bringing to market DBV's innovative patch-test tool for the diagnosis of Cow's Milk Protein Allergy (CMPA) in infants.
CMPA is a difficult to diagnose condition, which impacts up to 2-3% of infants and young children during a critical stage of their development.
DBV's future patch-test can become the breakthrough diagnostic for CMPA. Early diagnosis and nutritional intervention helps get infants happily back on the path of healthy development, alleviate the anxieties of parents, and reduce healthcare costs.
Nestlé Health Science's reach in the field of pediatric allergy makes it an ideal commercialization partner for DVB's innovative diagnostic patch.

Nestlé Health Science is an equity investor in and strategic partner of California-based Aimmune Therapeutics (Nasdaq: AIMT), a clinical-stage biopharmaceutical company developing proprietary product candidates and advancing a therapeutic approach for the treatment of peanut and other food allergies. Aimmune's lead development candidate, AR101 for the treatment of peanut allergy, is currently in phase 3 clinical trials.
Aimmune's Characterized Oral Desensitization ImmunoTherapy (CODIT™) approach to treating life-threatening food allergies is based on extensive independent scientific research demonstrating that most patients with food allergies can become desensitized to the allergens, or proteins, in a particular food through the oral administration of gradually increasing amounts of the allergens. It aims to provide a transformative treatment option that goes beyond the current standard of care of diligent avoidance of food allergens and carrying epinephrine for administration in case of accidental exposure.
Nestlé Health Science will provide ongoing scientific, regulatory and commercial expertise and advice to Aimmune as the pipeline develops and in addition has a three-month exclusive right of first negotiation for any development program in the event Aimmune considers licensing or partnering such a program.

Nutrition Science Partners Limited (NSP) is a new 50/50 joint venture between Nestlé Health Science and the pharmaceutical and healthcare group Chi-Med.

Nutrition Science Partners aims to research, develop, manufacture and market innovative nutritional and medicinal products derived from botanical plants.

In addition, Nutrition Science Partners gets access to Chi-Med's traditional Chinese medicine library of more than 50,000 extracts from over 1,200 different herbal plants and its world-class expertise. This includes access to a gastrointestinal botanical research and development platform, which includes discovery research, nonclinical and pharmaceutical science functions, and information on botanical guidelines and regulations. Nutrition Science Partners will focus on gastrointestinal health and may in the future expand into the metabolic disease and brain health areas.

Nestlé Health Science acquired a minority stake in Accera, a privately held U.S. company based in Boulder, Colorado (USA) to make a step forward in building up its brain health portfolio.

Accera's proprietary scientific platform addresses unmet medical needs in brain health, including Alzheimer's disease. Accera is focused on the clinical development of drugs with innovative mechanisms of actions.

Accera's lead candidate is AC-1204, a small molecule drug compound in a Phase 3 clinical study in patients with mild to moderate Alzheimer's disease.


Addressing Gastrointestinal Conditions
Nestlé Health Science became a strategic partner of Vital Foods, based in Auckland New Zealand, and acquired a minority stake in this business that has a portfolio of natural products supporting general digestive health, particularly bowel functioning.
Vital Foods' products – Kiwi Crush™, a functional drink,and Phloe®, a special kiwifruit extract that comes in a tablet and capsule formulation – are 100% naturally derived from New Zealand green kiwifruit, extracted using Vital Foods' unique, proprietary process. Both Kiwi Crush and Phloe are well-established, widely used and recommended in New Zealand. Phloe is a leading OTC laxative product in the New Zealand pharmacy channel.