Products to enhance, maintain and improve health across the spectrum of life.
MODULIFETM
ModuLife
TM
is an innovative dietary management solution developped for pediatric and adult patients with Crohn's Disease. It consists of a whole food based diet, the Crohn's Disease Exclusion Diet (CDED)
1,2,
coupled with Partial Enteral Nutrition (PEN).
ModuLife
TM
encompasses an online training platform for Healthcare Professionals (HCPs), and a patient support plaform alongside a website and app. It offers health education, awareness, compliance and coaching to support HCPs and patients throughout the Crohn's Disease journey. To learn more about ModuLife
TM
visit our website available in various languages, as below.
References:
1. Sigall-Boneh R et al. Inflamm Bowel Dis., Partial enteral nutrition with a Crohn's disease exclusion diet is effective for induction of remission in children and young adults with Crohn's disease. 2014;20(8):1353-60. doi: 10.1053/j.gastro.2019.04.021.
2. Sigall-Boneh R et al. J Crohns Colitis., Dietary Therapy With the Crohn's Disease Exclusion Diet is a Successful Strategy for Induction of Remission in Children and Adults Failing Biological Therapy. 2017;11(10):1205-1212. doi: 10.1053/j.gastro.2019.04.021.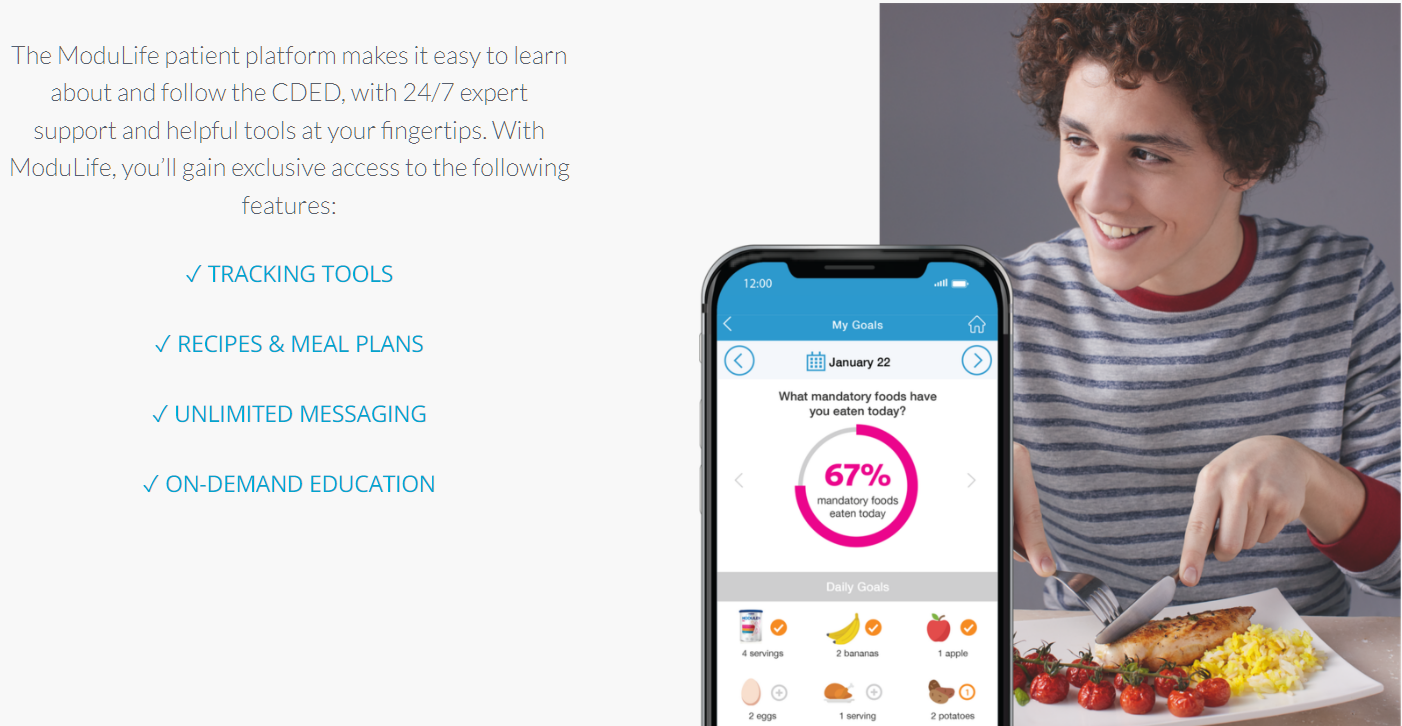 ModuLife should only be used under medical supervision, and only a health care professional trained to be ModuLife expert can help you set up your program access.